If you believe in giants
Legends and children's books are alive with endearing and magnificent animals. And amongst these creatures are whales! Here, as in all the world's oceans, Man has made their populations more vulnerable: whaling historically, chemical contamination and noise pollution today, climate change tomorrow.
If, like us, you believe in giants, help us better understand and raise awareness of the whales of the St. Lawrence… so that we might better protect them… and so that they never become extinct giants!
MAKE A DONATION ONLINE, TODAY
Every year, in addition to spending hundreds of hours at sea with whales to better understand them, we meet with tens of thousands of individuals that we help to better know and appreciate these animals.
Make a donation today to support our mission, research projects, and educational programs.
Choose from amongst our funds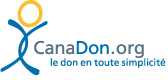 Your donation will be processed by Canadon, a registered charity and a non-profit social enterprise. All donations are eligible for a receipt for tax purposes issued by the GREMM, a registered charity (102208881RR0001).
MAKE A DONATION FOR THE FUTURE
Whales have a life expectancy comparable to our own. To understand them, they need to be monitored from generation to generation. Their protection requires concrete actions sustained over the long term.
Research and Education Endowment Fund

Our Research and Education Endowment Fund, managed by the Fondation Québec Philanthrope, has collected nearly a half a million dollars to date. Proceeds from these funds are used:
To ensure the long-term pursuit of our research and education programs;
To consolidate our permanent team as well as to ensure succession;
To host master's or doctoral students.
To make a donation or a bequest to one of our endowment funds or to learn more about us, please communicate with Marie-Ève Muller, head of our donation programme.
memuller@gremm.org
418 780-3210 #4041
ADOPT A BELUGA
Did you know that you can adopt a beluga? Alone or as a group, in your own name or on behalf of your company or a loved one, choose your beluga in the family album and support the quest for solutions to protect this endangered species. Find out how you, too, can be part of the family: adoptabeluga.org.