06/05/2020
Navigating Whale Habitat: Free Online Training Course for Recreational Boaters and Kayakers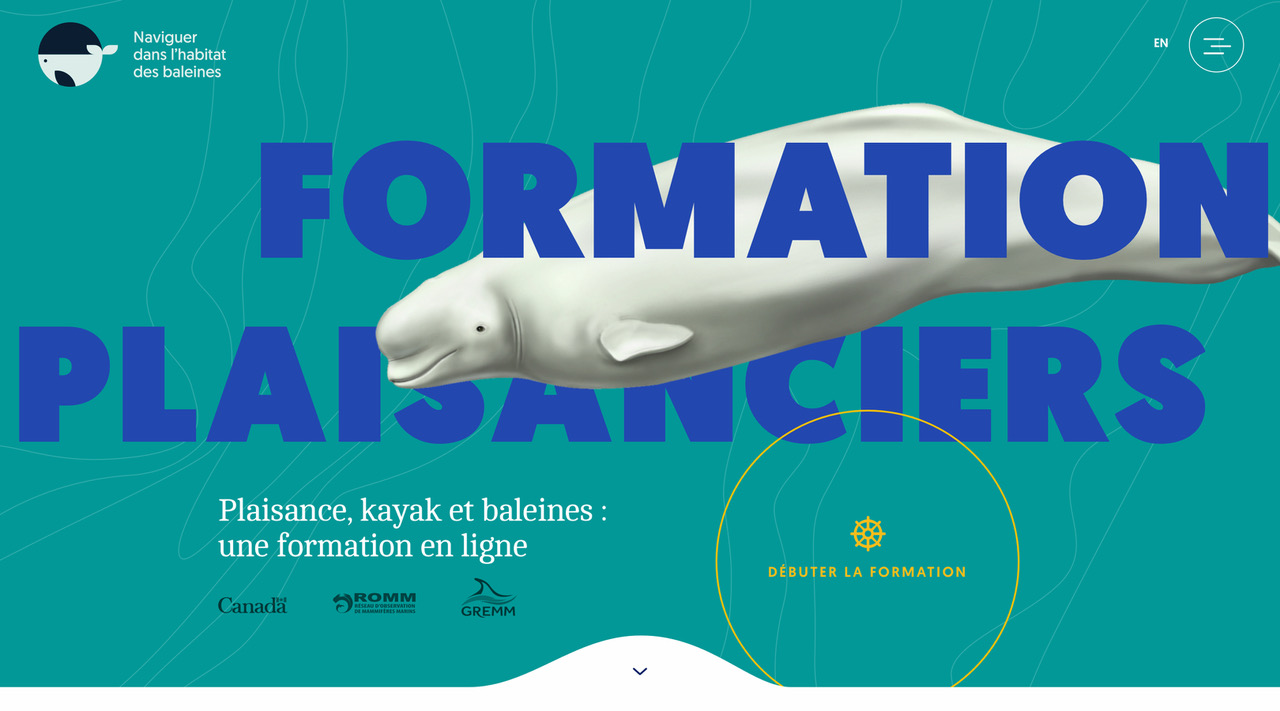 The Group for Research and Education on Marine Mammals (GREMM) and the Marine Mammal Observation Network (MMON) are pleased to offer an online training course for recreational boaters and kayakers in the St. Lawrence River and the Saguenay Fjord. Developed in partnership with Parks Canada and Fisheries and Oceans Canada, this training is easy to complete, free of charge, and available in both official languages.
Entitled "Navigating Whale Habitat", the training helps participants brush up on their knowledge of whales and the regulations that have been put in place to protect them. It is also suitable for different types of watercraft, including kayaks, sailboats and motorboats. The course takes 30 to 45 minutes to complete and is available for your mobile phone or your computer.
"In a survey conducted by MMON in 2018, recreational boaters who regular operate their watercraft in whale habitat expressed a clear desire to contribute to the protection of marine mammals. The training addresses this need by providing them with all the relevant information to be familiar with the regulations and apply them correctly," explains MMON director Esther Blier.
"The protection of whales, especially vulnerable populations such as that of the St. Lawrence beluga, is a matter of concern for anybody who uses the St. Lawrence. With this training, we aim to raise boaters' and kayakers' awareness of whales and educate them with regard to the potential impact they can have on these animals," points out GREMM president Robert Michaud.
Ready to improve your knowledge of whales and how to best operate your watercraft in their habitat ? Visit navigationbaleines.ca! A token certificate is issued once the training has been successfully completed.
This project was funded under Fisheries and Oceans Canada's Habitat Stewardship Program for Species at Risk and with the support of the Fondation de la faune du Québec and its endangered wildlife program.
Information:
Marie-Ève Muller, Group for Research and Education on Marine Mammals (GREMM), 418-717-6061, [email protected].
 Sonia Giroux, Marine Mammal Observation Network, 581-605-3147,[email protected].